SDClub+ Membership Benefits:
Skip Lines
●
Exclusive Discounts
●
VIP Day
Join the Club
Want early VIP access to our next big sale event? How about some extra discounts and even an express line?
All this for $19.99/year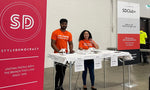 What is SDClub+
Brought to you by StyleDemocracy - SDClub+ is an exclusive VIP membership for discount-obsessed shoppers who love a good sale. As a member, you'll be the first to know about our online and in-person warehouse sales, you'll get first access & a dedicated VIP lineup, and you'll score crazy extra discounts.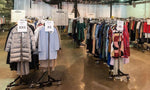 Exclusive Events & Discounts
Save an extra 10% at most of our warehouse sales! (exclusions apply). Plus - Some events we won't be sharing with the public, and will be exclusively available to SDClub+ Members.